What 40 readers have said about Jay Norwalk's books
Return to Axion Press Home Page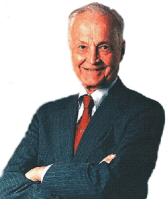 "Mr. Norwalk's Templeton Genealogy is simply the best book of its kind I have ever read in my life."



Sir John Templeton, Founder of Templeton Funds and Templeton Prize for Progress in Religion



"The Norwalk genealogy is a remarkable piece of research, not only in elucidating the links between Ephriam Eilenberg in 19th century Lodz, Poland and his present day US descendents, but also in providing the members of our family with more concrete images of from whence we came. This is particularly important for the younger members, as they form their concepts of family identity. And the photos are priceless."


Dr. Michael Feld, Professor of Physics MIT, Director of George R. Harrison Spectroscopy Lab



"When I asked Jay Norwalk to research my family's history we knew at most six generations, and the last was only a name, Obediah. We were understandably amazed when Jay discovered nearly an additional 40 generations in some cases, including a total of 8000 names, enabling me to be accepted into The Order of The Crown of Charlemagne. Many of my family members have been fascinated by Jay's work."


John M. Templeton, Jr., MD, President of John Templeton Foundation



"It has been fascinating to read Mr. Norwalk's marvelous study of Gargiulo and related families of Capri, and to see original documents of my direct Gargiulo ancestors back as far as 1632, from a tiny rural church in the mountains near Sorrento. The voluminous documentation leaves no doubt that these were in fact my own people. The wealth of background material and photographs makes the reading all the more pleasurable."


Guy Gargiulo, Educator and Administrator



"I and my two daughters learned so much from Jay's book on the Templeton and related families. However, his work on the Gargiulo and related families of Capri has touched me even more. It not only traces much of my ancestry back nearly 500 years, but traces cousins to at least half a dozen countries as well. This has been so fascinating not only to myself, but to many of my Gargiulo, Lembo, DeMartino, and Vuotto relatives not only on Capri, but in other parts of Italy, in America, in Australia, and in Argentina! Many of the family members in these countries had lost touch with others in other countries, but have now through this book been offered the possibility of new contacts."


Josephine Gargiulo Templeton, MD



"The Gargiulo Family of Capri, published in 1999, was a carefully researched, landmark study that shed much light on both the general history of Capri and the Sorrento peninsula, as well as the specific history of the Gargiulo and related families throughout the world. Now with the 2nd greatly expanded book: Gargiulo Families of 17th Century Sorrento etc., Jay Norwalk and Angela Federico have extended the first 1999 work, establishing a new standard of what can be accomplished by gaining access to the treasure trove of documents in various churches and archives from Naples to Sorrento to Capri and beyond. Besides multiple genealogies and photographs of 250 Gargiulo church records, plus many photographs of churches, geography, and people, the book also includes chapters on prehistory, genetics, and history of Southern Italy from Greek times to the present, making it useful to a much larger audience beyond those only interested in the specific families and geographic area suggested by the title alone. Indeed, anyone with an interest in Italian genealogy, and history will find this volume a welcome addition to his/her personal library."


Dr. Marc Erlitz, MD, genealogist.



"Thank you so much for your "Gargiulo Families of 17th Century Sorrento etc." I hope you realize what joy and happiness you and Angela are bringing to people! It practically brings tears to my eyes to think what my father and mother would say if they saw it. I'm sure they're smiling somewhere. Now back to reading....I'm trying to finish it by the end of the year!"


Joseph L. Gargiulo, Engineer, Entrepreneur, business proprietor



"Thanks for putting my picture in your latest Gargiulo book, Dad. I'm sure Guy Gargiulo appreciates it as well. Really fantastic job."


Simon B. Norwalk, airline pilot



"In his Sawyer Genealogy, Jay traced almost all my lines back to 16th and 17th Century immigrants to New England. Almost no one who sees the wall chart Jay made me can believe he could find so many ancestors. In his Barth Family Genealogy on my husband's family, Jay tracked down hundreds of descendants of the French immigrant Nicholas Barth of Weislingen and Frohmuhl who arrived in 1878. These two books are marvelous."


Ramona Sawyer Barth, writer, great grandmother



"The Barth Genealogy which you wrote and compiled has been shared and enjoyed by many members of our family. It is a part of our deeper understanding of our family and its history. It is well researched, well written and much appreciated."


Dr. John Barth, Teacher and Educational Administrator



"Jay Norwalk's thoroughly researched book on the Norwalk, Eilenberg, and Feld families gave our children a much deeper understanding and appreciation of their ancestry. It's important for kids to know the sacrifices and struggles of the family that came before them and brought them to where they are. Jay's book increased our understanding of my father's family and heritage and brought me in contact with several cousins who were previously unknown to me, including Jay."


Carl Eilenberg, Writer, Editor, Publisher, Sportscaster, former Mayor



"I and my two daughters have read with great fascination Jay's two books on our Sawyer and Barth ancestors, which trace my paternal ancestry back to Alsace-Lorraine in 1725 and my maternal ancestry back to as early as the 1460's in England in some cases, as well as literally dozens of colonial immigrants from England in the 1600's. These books reflect a persistence in uncovering historical details which one would not normally expect to be possible."


Dr. Roland S Barth, School Principal, Professor, Author



"Your latest book on the Gargiulo Families of 17th Century Sorrento is perhaps your best of all your previous excellent books. I was especially interested to read about your summary of the history of southern Italy from Greek times to the present. I was also amazed by the wealth of detail about the families and all the detailed maps, charts, and photographs of the people you have documented. The prehistory was also very well presented. You and Angela Federico have really outdone yourselves. Bravo."


Captain Alan D. Campbell



"Jay's and Angela's detailed monograph of the 'Genealogy of the Gargiulo Families of 17th Century Sorrento, Italy' will be a valuable resource for any Gargiulo worldwide researching his/her ancestry."


Dr. Dirk Schweitzer, Scientist



"I am already more than 150 pages into the new book Gargiulo Families of 17th Century Sorrento etc. (2012), and as I expected, I am finding it absolutely fascinating. I actually think this book is even more interesting than your previous book on Gargiulos of Capri, and I tremendously enjoyed reading that one. Reading this book further motivates me to find out more about my paternal ancestors."


Michael A. Gargiulo, Senior Insurance Executive and CEO



"Thank you so much for the beautifully-written 660 page Zimmerman genealogy. I was amazed you were able to trace so many of my ancestors back to the 1500s, which added several centuries to what I had known before. Thank you also for helping me locate and purchase the 1751 Johan Jost Zimmerman family bible, which my family treasures."


Dr. Gail Zimmerman, Senator State of Wyoming, CEO WY Financial Securities Inc.



"Jay's detailed, accurate history of the Nowak and Eilenberg families of Ciechocinek was a small memorial to so many of our families who were killed in the Holocaust."


Aron Eilenberg, Holocaust survivor



"Jay, of course I have read your Templeton genealogy which has deepened immeasurably my understanding and awareness of my roots, as well as of ancestry in general. So many of our relatives have commented to me that they also were moved and impressed by the depth and quality of your work. The Zimmerman genealogy you did for my husband's family has also received universal acclaim from our relatives."


Dr. Anne Zimmerman, MD



"The Zimmerman Genealogy is a fascinatingly detailed work which has brought joy to so many in our family."


Glenda Mosiman, Benton, KS



"The John Templeton Geneaology by Jay Norwalk is a well-documented ancestral study with over 100 lines shown back to European royalty, including at least 20 different lines to Charlemagne in 9th Century. The multiple genealogies are also very well written, documented, and indexed, with many high-quality photographs in both black-and-white and color."


Timothy Field Beard, Genealogist, President of the Order of the Crown of Charlemagne



"Even after seeing some of Jay's books, I was still amazed at the wealth of new information he was able to find about my own family."


Jeffrey S. Dill, Research analyst



"Jay's research on my family has brought me in contact with some new cousins, and greatly deepend our understanding of our Dill ancestry. In addition, Jay found a wealth of new information about my wife's Steinmeyer family, including several more generations in Germany which we had not known about."


Charels Morgan Dill, Jr., Newspaperman, entrepreneur, retired



"The marvelous production of the Dill Family History will be a priceless treasure for generations to come of the extended Dill Clan. What an amazing process, and what painstaking, detailed research. My hat is off to Jay for an outstanding job of research to track down all this information and compile it in such a useful format. I have been learning many new things for the first time about earlier generations that I knew nothing about. This book is a priceless treasure for our family."


Stephen P. Dill, EdD, Assistant Headmaster, Delaware County Christian School



"The Norwalk-Eilenberg Family History by Jay Norwalk has meant a great deal to our family here [in Israel] and enabled us to make new contact with some of our relatives in America with whom we had lost touch."


Shaul Tamiri, Major (ret.) Israel Defense Force, Chief Superintendent of Israeli Police (ret.)



"I am thoroughly familiar with Jay Norwalk's Genealogy of my mother's Sawyer family, which I myself worked on for many years, and on which I collaborated with Jay during his own extension of my own work and my grandfather Rev Roland D Sawyer's work. The end result of all this combined effort is in my view a truly excellent genealogy extending back to the 15th Century."


Nathalie Potts, Genealogist



"My mother spent over two decades working on her genealogy of Swiss-French Anabaptists. She was told, by those who visited Switzerland to try to help, that the archivists said that there was no way to trace Swiss Brethren back further than she had. Jay Norwalk documented another six generations."


Dr. David Siemens Jr, Professor of Philosophy Emeritus, Pierce College, CA



[Mr. Norwalk's Zimmerman Genealogy] "--provides excellent details on family history out of a broad geographical context, including primary sources in Europe."


David Rempel-Smucker, PhD, Genealogist, Editor, Lancaster Mennonite Historical Society, PA.



"Jay Norwalk's Zimmerman Genealogy documents many early Swiss Anabaptist families, some back to the 1500s, and it is the most extensive work I know of so far published on the Mennonite Roth and Yaggy (Jaggi) families. It is also an excellent source on a very large group of non-Mennonite Zimmermans."


Roger N. Geiser, CEO, Genealogy research coordinator, Founder of OMII Research Project



"Mr. Norwalk's Zimmerman book is a thorough study of several early Swiss Mennonite and Anabaptist families, especially Roth and Yaggy (Jaggi), following some lines back to 1500s. Photocopies of many early records are provided. Well indexed and documented. Also follows a non-Mennonite Zimmerman family back to 1500s in Siegen, Prussia."


David Habegger, D.Min, Mennonite minister, genealogist



"The Feld, Norwalk, Heilperin, Gutman, Eilenberg, Kronenberg Genealogy is a work which only years of loving labor can produce. Jay's lucid writing and background information combine to produce a moving experience for any one belonging to these related families. I was touched by a feeling of personal loss from the holocaust which I never felt before. So many photographs of many cousins now long gone gathered from attic trunks both here and across the sea."


Frances Aschheim



"Superb genealogist!!! Took my research on Johan Jost Zimmerman, who arrived in America in 1749, and pushed it back three more generations into Germany identifying seven more ancestors. All documented in his wonderful 664 page book entitled 'Genealogy of Johan Jost Zimmerman 1721-1787."


Roger D. Zimmerman, Executive, genealogy researcher



"Mr. Norwalk's Genealogy of Zimmerman and related families, besides being of interest to the family members whose lines are treated, also has great value in showing what may be found by a skilled genealogist on the story of a family, and might well serve as a model for creating an excellent family history."


Delbert Graz, Ph.D., Genealogist, Author, Mennonite Scholar



[Jay Norwalk's] "well-documented Templeton Genealogy cites references and gives a complete bibliography. Each chapter is separately indexed, and family photographs are included, many of which are in color. The author has discovered 1,349 ancestors extending back to the middle ages."


Everton's Genealogical Helper, May-Jun 1998



"While living for many years near Statesville in Iredell Co, NC and working there as a genealogist, I became thoroughly acquainted with Templeton research in that local and contributed in whatever ways I could to Mr. Norwalk's research during the preparation of his Templeton genealogy. I believe his work to be as thorough, comprehensive, and well-documented as the early frontier records allowed."


Lois Schneider, Genealogist (ret.)



"This volume [The Johan Jost Zimmerman Genealogy] is a wonderful source of new information uncovered by researcher Jay Norwalk on the early generations of several Mennonite families in Europe, including the Hans Rott family of Bern, Mulhouse, and Montbeliard areas in Switzerland and France."


Mennonite Family History Quarterly Journal, January 2000 issue, Review p. 31



"I became acquainted with the persistent, careful research style of Jay Norwalk as he pursued the puzzling Mennonite connections of some secondary lines represented in the Zimmerman genealogy (Roth, Yaggy, Schlunegger). The published results concisely and accurately present large amounts of valuable information--some of which is not yet available in any other form. He has assembled much new data, corrects errors in the earlier work of others, and provides a strong foundation for future research in the secondary lines."


Joe Springer, Curator, Mennonite Historical Library, Goshen (IN) College



"Jay Norwalk's Genealogy of John Templeton is very thorough and well documented. His collaboration with other researchers was exceptional. On a recent trip to Ayr, Scotland, the local library proudly presented his Templeton Genealogy as a source document for research."


Larry D. Coleman, Assistant Dean, College of Medicine, E. Tenn State Univ.


Return to Axion Press Home Page